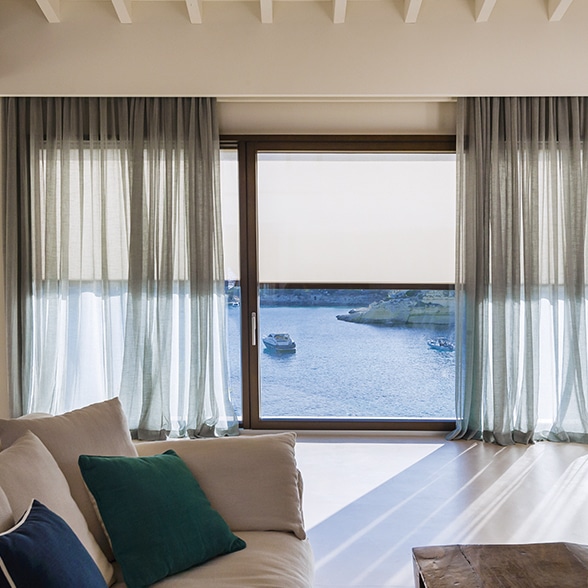 Window Treatments Designed For You
Classic | Decorative | Stylish
Draperies bring elegance and harmony to any space. They are a great choice for large windows and can be adapted to both straight and curved surfaces. A system that offers the possibility of manual, cord, or motor operation systems and various customization options.
Formal and Luxurious
A classic choice for an elegant home
A timeless look from the inside and out
Love the luxurious look that drapes and curtains have to offer? Our experts are ready to deliver, click the link below to request a consultation.